SKODAS & SKODA PARTS FOR SALE
The following Skodas and Skoda Parts are offered for Sale in Canada. Please note that the listings may not always be up to date, and that Skoda Canada.ca assumes no responsibility for any listing. Cars listed here are for interest only and unless otherwise stated, are not being sold by SkodaCanada.ca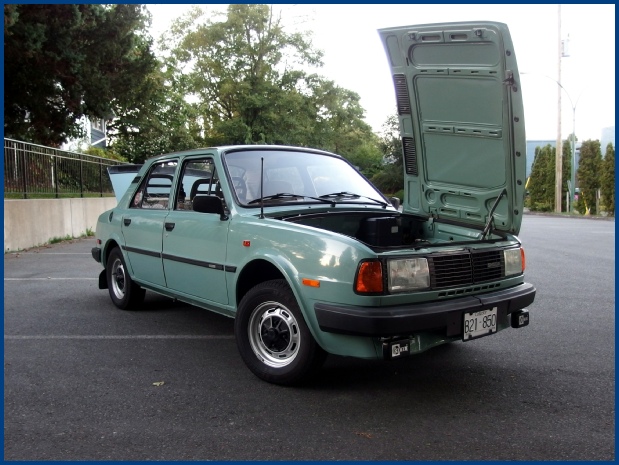 For sale is a 1986 Skoda 120GLS.
Made in Communist Czechoslovakia and imported to Canada in the 1980s. The is one of the nicest left in North America.
1174cc water cooled motor in rear, 5-speed manual transmission, power brakes, two dome lights, original Skocar factory radio, three point belts front and rear, seats 5.
The car is in excellent mechanical and cosmetic condition. The front valance was re-painted due to rock chips, but the rest of the paint is factory original. No bodywork, no bondo, no rust.
The carb is a bit cranky on start-up (though always starts), but once warmed up she's fine. This has been the most reliable classic I've ever owned. It has never left me stranded. Ever. Can cruise at 60-70mph all day long.
Mileage is unknown as these cars had a 100% odometer failure rate. I've owned it for 6 years and it was largely in storage for many years before that. I've owned 5 of these cars and this is definitely the nicest of the lot.
The car comes with a mountain of spare parts including an extra transmission, new oem radiator, spare tires, rims, and tons of trim, electronics, and service parts. This is nearly all good stuff, not 30 year old air and oil filters.
The car is located in Surrey BC Canada within walking distance of the border. I can help with export if needed. The car is over 25 years old now so it's easy to import into the USofA.
If seriously interested, please call or e-mail this ad.
Price is $4250 obo.
Thank you.